BESTVA X6 1800W Dimmable LED Grow light Full Spectrum grow lights led For Plants Growing And Flowering Top LED Grow Lights
BOSSLED we have delivered the most powerful and reliable, truly full-spectrum (365-750nm, UV to IR) LED plant grow lights! Our Lights are designed to better distribute light and dissipate heat, GoldenglobeLED uses the highest-quality, latest-technology, top-bin LEDs to deliver full-cycle Phyto-Genesis Spectrum.
Specifications:
Item Type: BOSSLED X 61800W Dimmable LED Grow light

LED quantity: 6PCS

LED Power : 1800W

Power Consumption: 200W+-2%

Dimension: 402*213*62mm

Emitting Color: Full Spectrum Color (Veg and Bloom)

Wavelength: Red(620-630nm;650-660nm); Blue(440-450nm;450-460nm); Orange(600-610nm); IR(730nm); White(3500K;6000K) ,UV(395-410nm)

For : plants seed, clone, grow and flower.

Input Voltage(V): AC85V-265V

orking Temperature: -20 - +50degrees

Working Lifetime: >50,000 Hrs

Ideal Replacement:MH/HPS Lamps

Plug Type : AUS , JP, EU , UK , US-Type

Warranty: 3 years

Certification: CE, RoHS

Tips for increasing lifespan: please let the light have a rest for about 20mins after 5-6hours working .
    Key Features :
Beat HPS/MH and traditional LED grow lights

Producing a superior yield with higher quality flowers

Saves on electrical, cooling, reflector and bulb replacement costs

High-Output LEDs

High light intensity crucial for canopy penetration

Even coverage eliminates leaf burn and hot spots

Largest Proven Footprint of any LED Grow Light

Research-proven, large, evenly covered footprint (no hot spots)

Proven by independent spectroradiometer testing

New and Improved Cooling System

Ultra quiet, long-life fans

The best active heat management in the industry, crucial to maximizing LED life and spectrum stability

Best VEG-BLOOM Full Spectrum

The most efficient spectrum for growing plants, based on over 5 years of research and testing, outperforming HPS, MH, CMH (LEC), induction, fluorescent, and "white" LEDs in equal wattage tests.

One ideal spectrum for both vegetative and flowering stages eliminates growth stalling associated with spectrum changes such as switching from MH to HPS

True full spectrum ranging from UVA to IR (365-750nm) goes Beyond PAR for ultimate flowering and vegetative plant cycles

Targets not only photosynthetic (chlorophyll / carotenoid) peaks but also:

Increases terpenes, flavonoids, antioxidants / vitamins and pigmentation with UV light

Includes near infrared (NIR) light to boost photosynthetic efficiency through the Emerson Effect

Long-Life, Commercial Grade Components

Best LED board in the industry for superior cooling and increased LED life

Fast, Proven ROI

With a 6-12 month average return on investment, you can get the best value per watt of any commercial LED grow light

Contains no Highly Toxic Mercury

Unlike all HID (HPS, MH, CMH / LEC) and fluorescent / induction bulbs

No hazardous waste disposal fees

3years Lifetime Warranty

The industry's best warranty
  Package includes:
1 x Bestva X6 1800W Blue LED Grow Light

1 x Hanging Kits

1 x 6ft Power Cord

1 x User Manual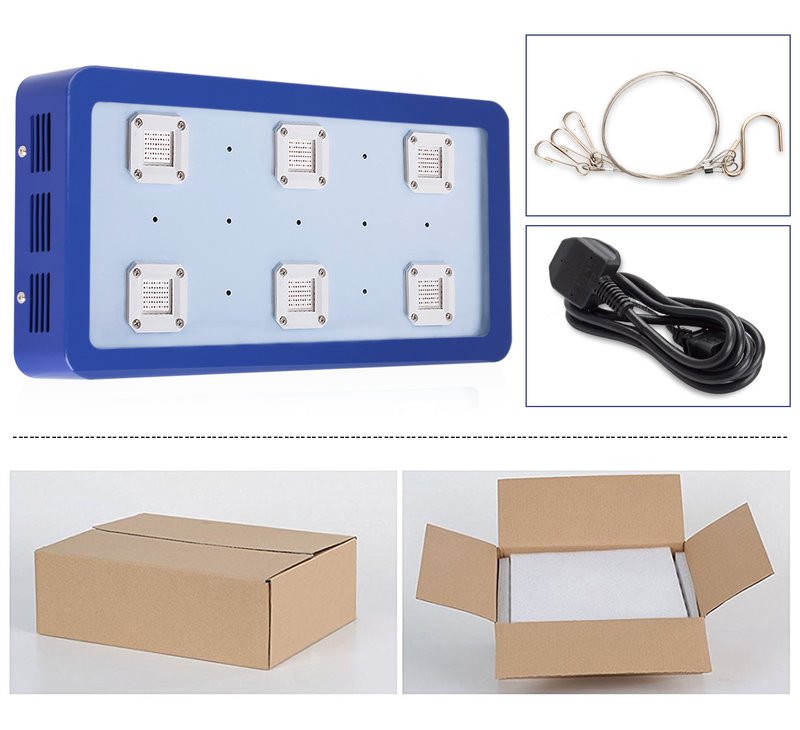 Product Pictures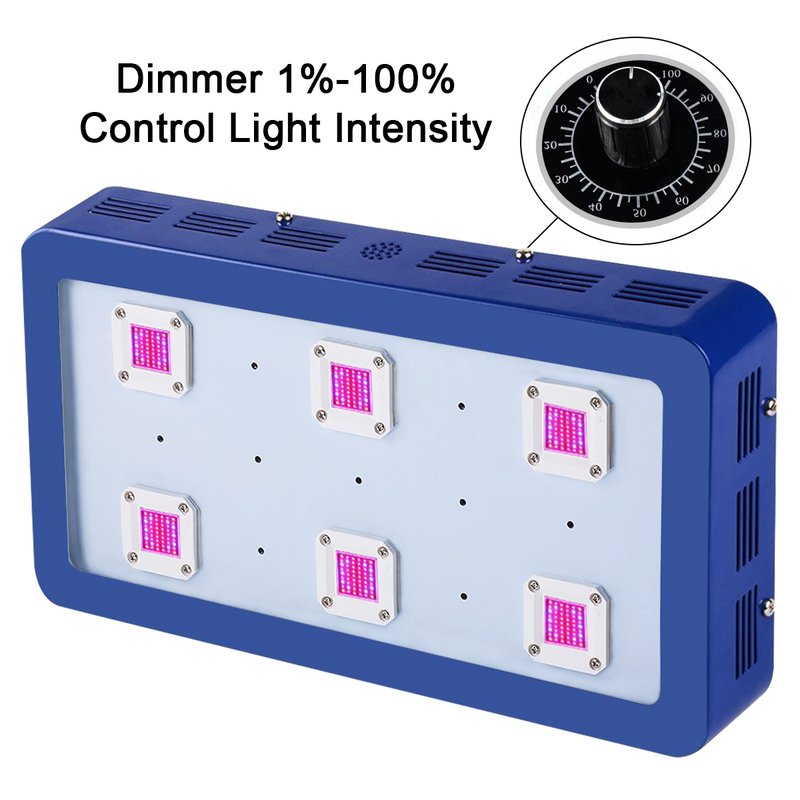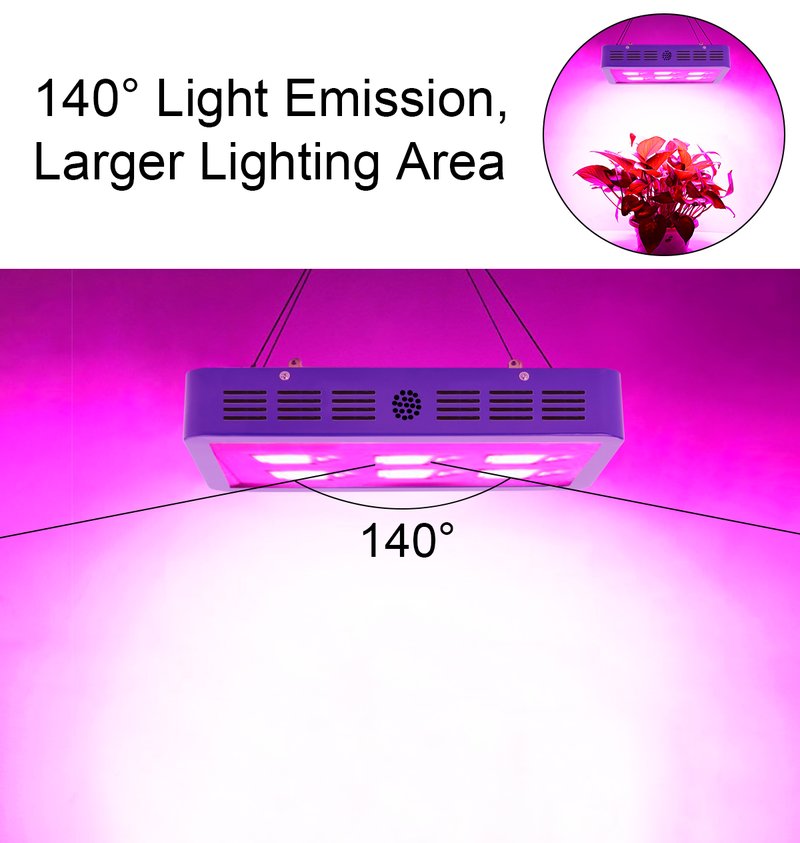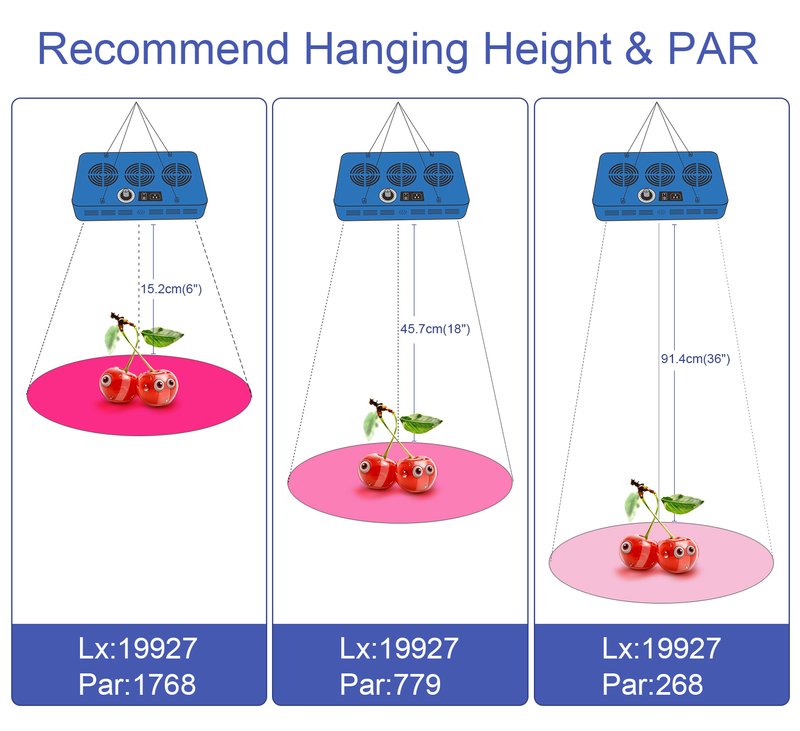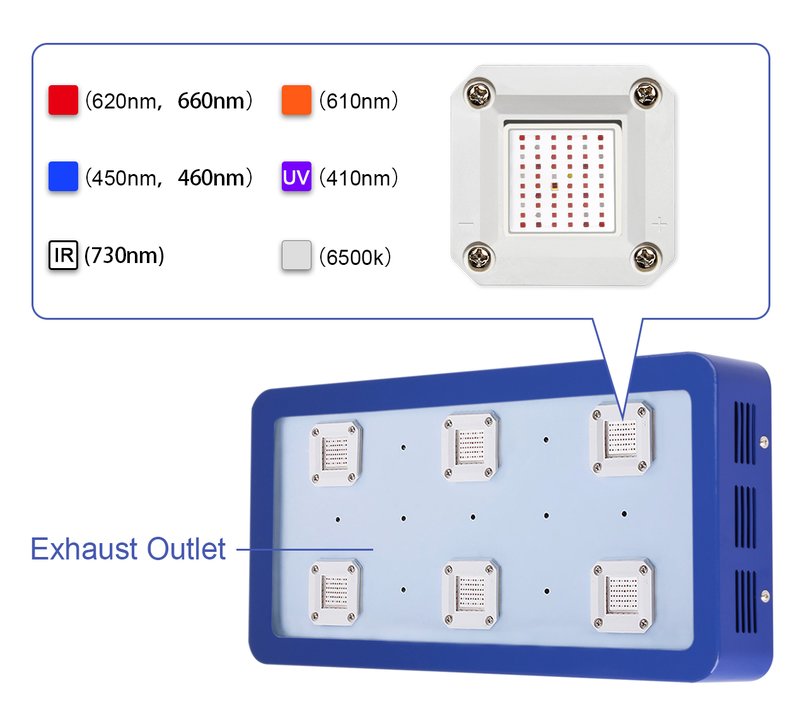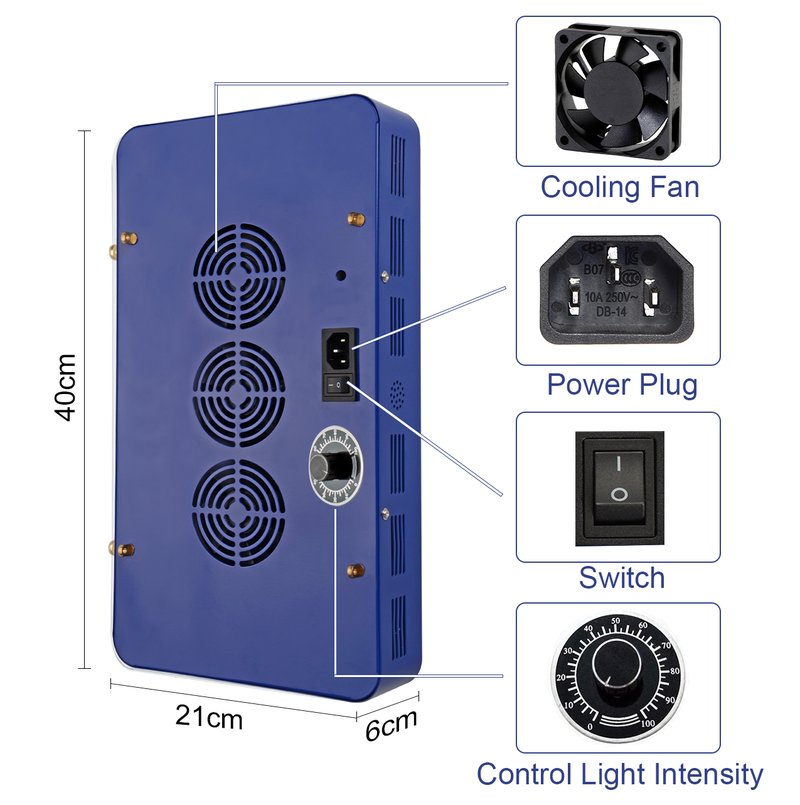 Different Plug you can choose:
   Best color ratio and luminous efficiency
The best color ratio is more suitable for the vegetative stage and blooming stage of any plant
The effect of different wave length on the different growing stage of plant
Our workshop
CE & RoHS