DOMINATOR 1200W COB LED Grow Light ,4PCS Integrated 300W LEDs , Best Sunlight Full Spectrum , largely accelerate the plant growth and bloom , 90/120 degrees Aluminum Cup reflector ,Module Design
Latest DOMINATOR Version LED Grow Light for plants, using effective full spectrum 360-870nm sunlight spectrum for plants, largely accelerate the plant growth. Compare with the previous led grow lights, DOMINATOR LED Grow Light use high par value and high lumen ligthing for the plant growth. Solid lamp body with anti-drip, anti-insect, anti-sunburn design, can last for long time. It can be used to enhance the growth of different plants (medical plants, vegetables, herbs and flowers ). Widely used in hydroponic, greenhouse, indoor garden, horticulture, aeroponics. It is suitable for all plants growth.
Specifications:
Features:
1. Sunlight Spectrum : The newly-developed DOMINATOR largely combines the advantages of HPS and sunlight spectrum.DOMINATOR is twice higher in luminous efficiency and par value compared with old series grow light. Small size, high power, DOMINATOR suit for all plants.Wavelength ranges from 360nm to 870nm.
2. High-efficient Three-in-one Design: Aluminum cup reflector and heat sink are designed as three-in-onemodule, insuring the working temperature lower than 55 ℃. Heat dissipation rate is higher in 30 percent. Can be used in different enviroment.
3. Anti-sunburn Design: Special surface technique and anti-oxidation aluminum coating can resist high temperture and sunburn. No color fading and aging.
4. Anti-insect Design: The unique small air outlet and air intake, together with an individual cover can prevent issect from entering in.
5. Anti-drip Design: Prevent the water-drop,enhance reliability
6. Prism Principle: Aluminum is designed according to prism principle. It can refract most suitable full spectrum and filter useless spectrum for plants, largely accelerate the growth of the plants.
7. Fast Replacement: Replace any component within 1 minute without any special tools and/or technician. One normal screw driver is enough.
Package List:
1X DOMINATOR 1200W LED Grow Light
1X LED Grow Light Hanger
1X Power Cord
Item Pictures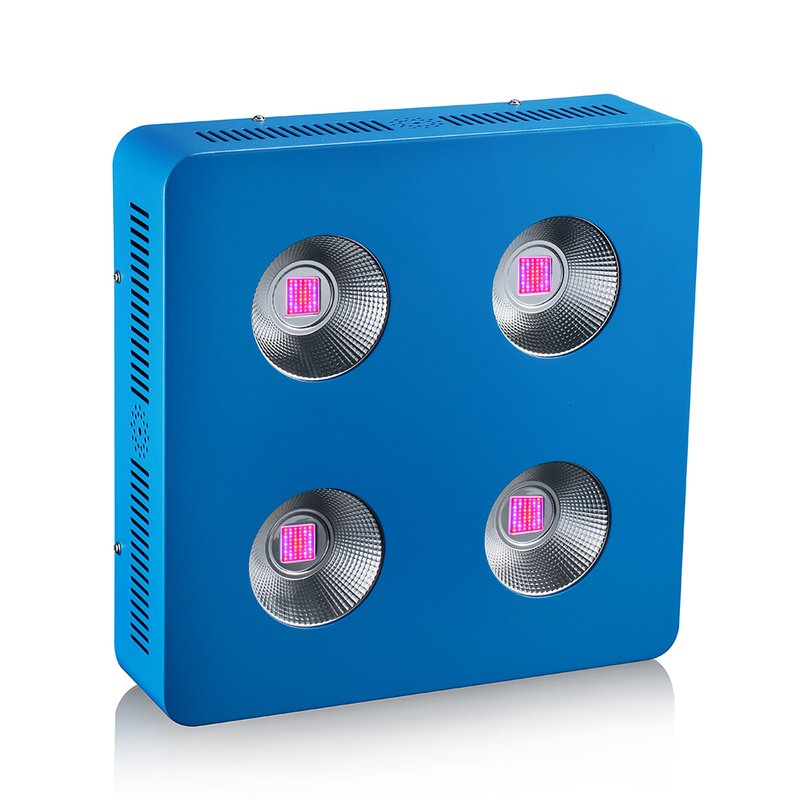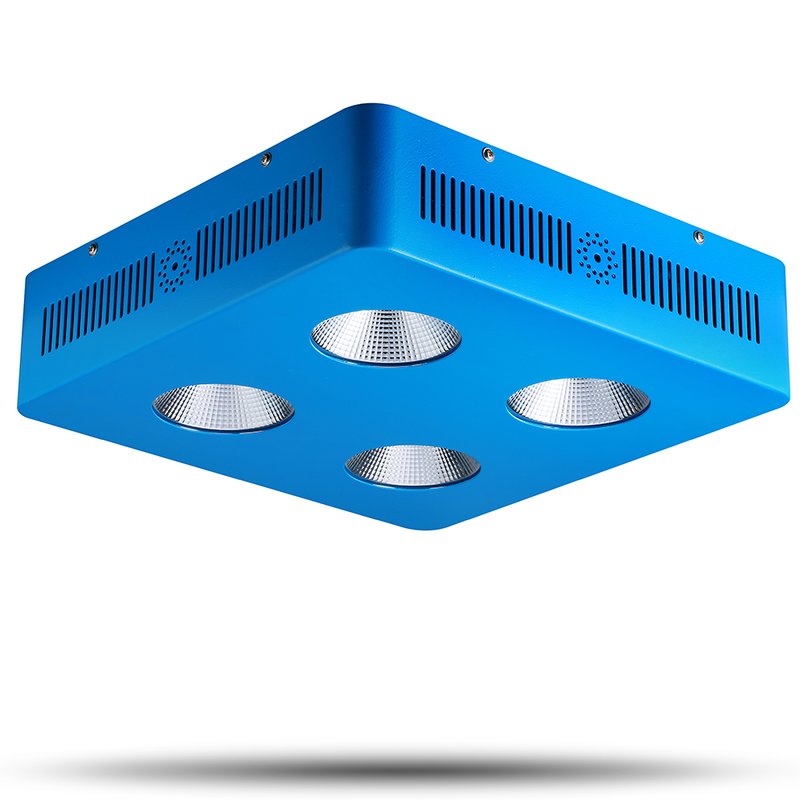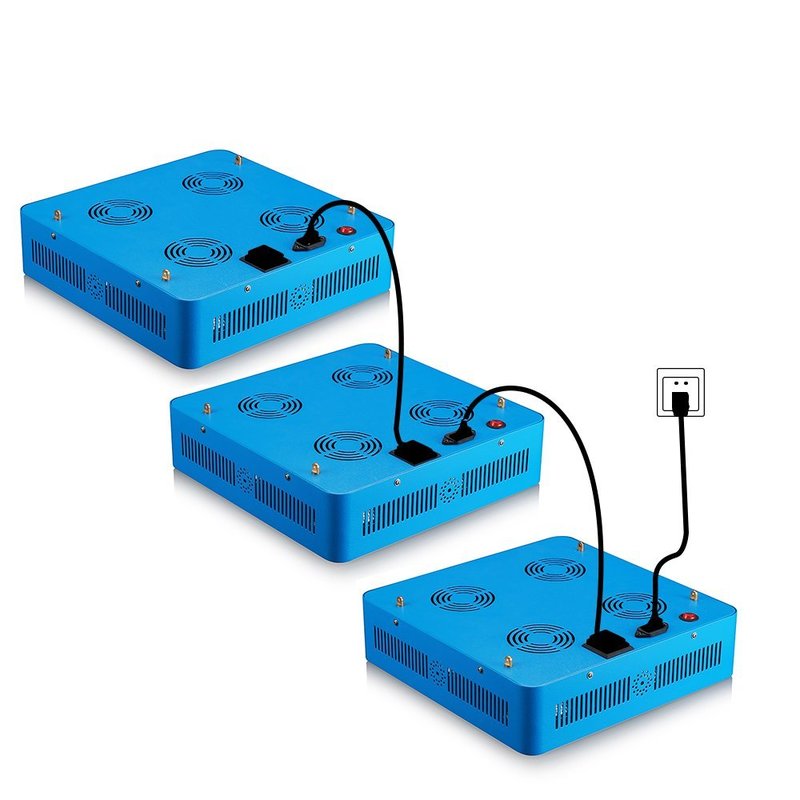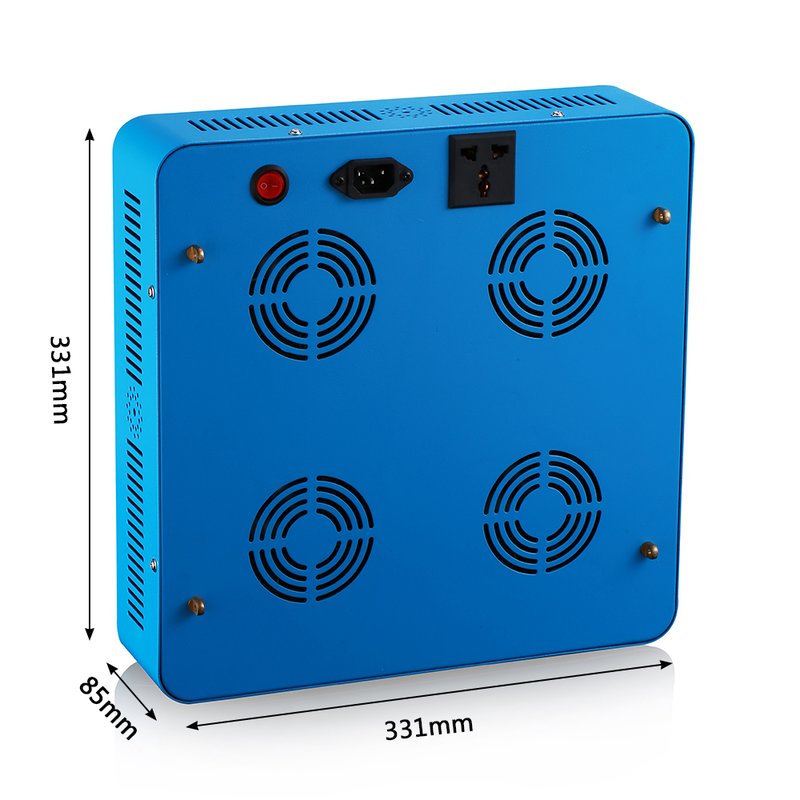 High Yield with our LED grow lights: